Custom Bin Stickers Number Street Name Decal Wheelie Large Rubbish Sticker Big
$3.65
Custom Rubbish Bin Sticker Number Street Name Decal Wheelie Large Stickers Big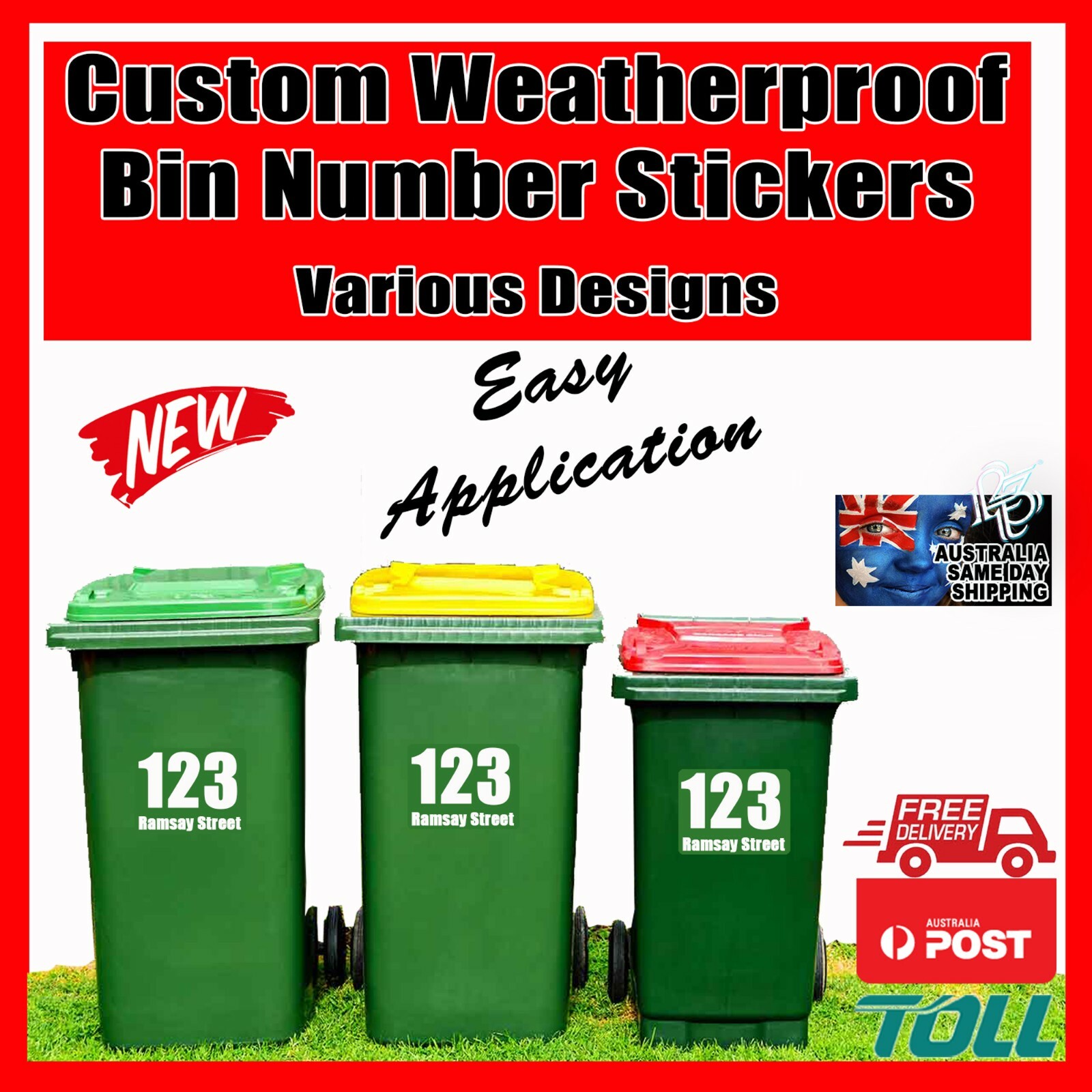 Product Information
Bin Stickers (up to 4 numbers) with address under in clear simple font
Simple Application, Peel off as 1 and apply
(If you need stickers for three bins just add 3 to the cart)
Stickers are professionally made and completely weatherproof.
The Size of the bin sticker will be 250mm on the longest side (Other measurements with vary depending on your numbers eg 7 would be shorter than 1277 and also design)
All letters in Upper Case
***Bins Not included!***
Exclusively printed in Australia by 123t
Dispatched same day so please make sure you give us your custom details.
We need the street number and first line of address added to the ebay message to seller box or please message us after you have place the order.
What you will receive:
However many sets of Bin Stickers you selected with the street number and address line that you have chosen (If you chose 3 sets and would like different
numbers, you need to let us know otherwise they will be shipped identical
)
Application backing tape to apply.
How To Apply
Sticker design will come with backing paper and application paper already applied together as one.
Please just go over this with a squeegee or card before applying.
Peal off the backing paper to leave the sticker attached to the front application paper.
Place the sticker and front application paper where you would like to place it.
Press design against surface and then get a card or squeegee and take out any air bubbles in an outward motion.
Firmly press the sticker against the surface.
Now just peel of the front application paper, leaving the sticker against your chosen surface.

Please note: Please peel off slowly and if any sections are still attached to the front application tape, re-press it against the surface and squeegee it again and then peel again.
Stickers are weatherproof and will last for many many years.
Quality

Although cheaper items may be available elsewhere, the quality of our garments and production techniques are unparalleled. 

So while the price may be a little more expensive, we're adamant our assurance of quality is worth spending that little bit extra. 

Our Guarantee
We operate a 100% customer satisfaction policy.
If your not totally satisfied, please return the product back to us within 30 days**
**items must be unused, in original condition with tags attached and not personalised, buyer pays return postage unless the item is faulty.
You might also like